Rene, Mike and Michelle working hard during set-up.
Pam and Rob decide where to set up the shirts.
One of our smaller participants - getting ready to ride in style!
The Rutledge family makes a great showing!
Geoffrey, from Toys-R-Us, was kind enough to stop by.
Nate has his picture taken with Geoffrey.
Some of our participants discuss the route.
Elise, Elizabeth and Ed work the registration booth.
Nate and Abbie eat the nutritious snack provided by the group.
Marcelle and Michelle set-up the kids area on the morning of the walk.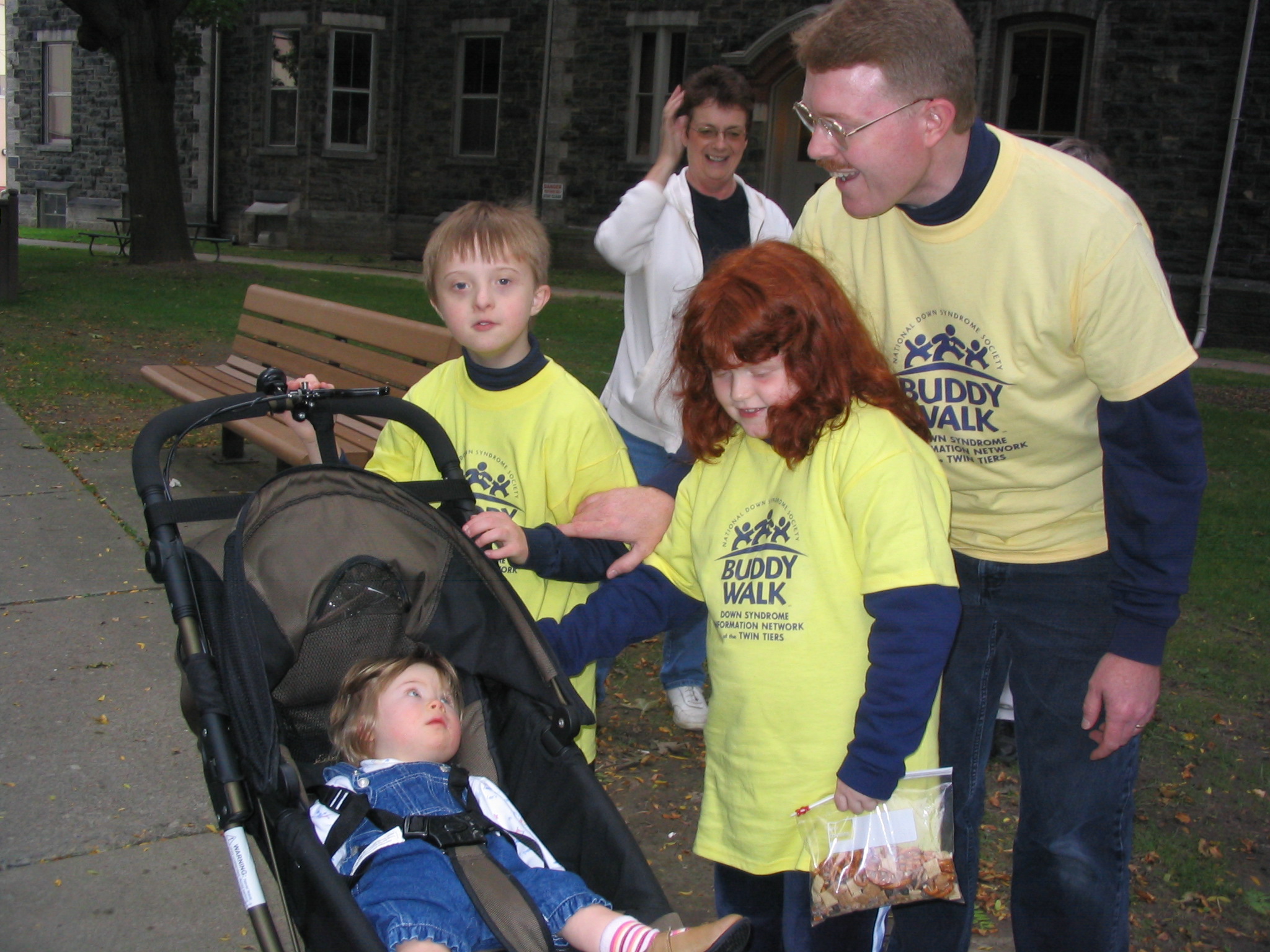 Nate, Abbie and Rob check out Lauren's wheels.
Lauren, her Grandma Dale, and father Darryl get ready to walk.
Katie and her mother smile for the camera.
Another one of our members enjoys the day.
Lauren and her friend Becca share a private moment before the walk.
Pat, her husband, and her sister Kathy get ready for the walk.
Rene is the MC and one of the featured speakers right before the walk.
Rene stands by our self-advocate speaker, Katie.
Mayor Hughes declares it to be Down Syndrome Day in Elmira.
Another young person gets ready for the walk.
A young boy and his Dad line up to start the walk.
Our group stretches for over a block during the walk!
Another big group to support people with Down Syndrome.